Pesawat A400M Airbus milik tentera terhempas di Seville, Sepanyol. Pesawat dilapor terhempas sejurus selepas melakukan take-off.
Kesemua krew kapal disahkan terbunuh (bilangan masih tidak pasti) dan disahkan oleh Perdana Menteri Sepanyol.
A Spanish air force cargo plane has crashed near Seville airport, Spain's defence ministry has said.
Thick black smoke could be seen rising from the rural scene of the crash, while pictures on Twitter showed firefighters putting out the flaming wreckage.
The plane, reportedly an Airbus A400M, came down shortly after taking off from Aeropuerto de Sevilla, where they are manufactured, according to the AIRheads FLY blog.
There have been no reports of casualties, but the four-engine turboprops typically fly with a crew of between three and four, according to Airbus specifications. The Spanish daily El Pais said as many as seven people were on board.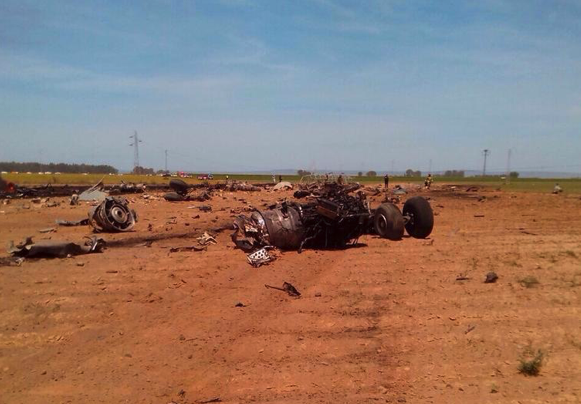 Sky News reported that the plane came down near a Coca-Cola factory.
The ministry was not able to confirm whether there were any casualties from the crash, Reuters reported.